There are a lot of homes for rent in the Atlanta rental market. You're competing with dazzling new high rise buildings downtown, cozy suburban homes in gated communities, and affordable duplexes and rental units across the city and its outlying areas.
How can you stand out in a crowded market? What will make your rental property noticeable?
Here's your secret weapon: professional Atlanta property management. It makes a difference. Let's talk about why you can do more when you're partnered with property managers who know the market, the industry, and the competition.
Atlanta Property Management and Profitable Rental Values
A more competitive and accurate rental value will get the attention of good tenants quickly. When you're offering a great home for rent at the right price, you're already standing out in a crowded and competitive rental market.
How do you find the right price?
With the expertise and the resources of your local property manager.
You want to earn as much as possible on your monthly rent. But, if you are overpricing your home or committed to a specific number that is much higher than what other homes similar to yours are renting for, you're going to face a longer vacancy period. That's going to lead to lost revenue and depressed return on investment (ROI).
You need a competitive, accurate, and profitable rental value. Property managers have access to reliable and current data about the local market and what competing homes are renting for. You won't have to guess or use outdated rental listings online. This gives you a great advantage.
Attract and Retain Better Tenants
How can you stand out when you're competing for the best tenants in Atlanta?
Where will you find those tenants? How can you make your home attractive to them? What if you place them, and they stop paying rent?
Property managers can help you navigate the process of finding tenants, establishing good relationships with them, and keeping them in place.
A great property management partnership will limit vacancy. It gets expensive when your property is unoccupied. You don't have any rent coming in and on top of that, you're paying to keep the utilities on and the grass cut and the home clean. Those expenses will not only eat into your ROI, they'll cause you a lot of stress.
Property managers will almost always rent your home faster, and that saves you money in both the short term and the long term. What makes our tenant placement plans so reliable and effective?
We market your rental property more strategically, making it attractive to the best tenants on the market.

We offer more flexibility to tenants for showings, which can help you stand out among other landlords who only allow in-person showings.

We provide easy online applications and fast tenant screening.

We can sign the lease, collect the move-in funds, and prepare your property for your new tenants in less time and with more efficiency.
Not only do property managers reduce your vacancy rate by finding you tenants faster, we also reduce your turnover rate by keeping tenants longer. We make sure to provide a great tenant experience so your tenants are less likely to move at the end of their lease term.
Stand Out with Atlanta Property Management Technology
Tenants are looking for technology. They don't want to rent from a landlord who cannot collect rent electronically. You can set yourself ahead of the competition by working with a property manager to leverage the best technology that's available.
Technology can automate a lot of processes that would otherwise cause stress and waste time. It also makes the management of your property more efficient and transparent.
Property management technology does a lot for your investment, your tenants, and our entire process. By offering online rental payments, for example, tenants are more likely to pay on time. They're also more likely to rent your property, because online payments are something they expect.
When you can provide an online system for reporting maintenance, there's less of a risk that you'll have deferred or unreported repairs piling up at your property. Tenants would much prefer to send a message with a description of the problem and some pictures than call you up on the phone to try and explain what's happening.
If you're struggling to find a platform or a program that's scaled to your unique needs, stop looking. Instead, you can turn the leasing, management, and maintenance of your property over to a management company. We have good technology. Why not use it?
With great tech, we can also provide more transparency. A faster leasing process. More reliable tenant screening, and a system for documenting all your income, expenses, and inspections. When you partner with a property manager, you don't have to worry about accurate accounting, tracking maintenance invoices, or other processes that are automated with the tech we use.
Property Management and Maintenance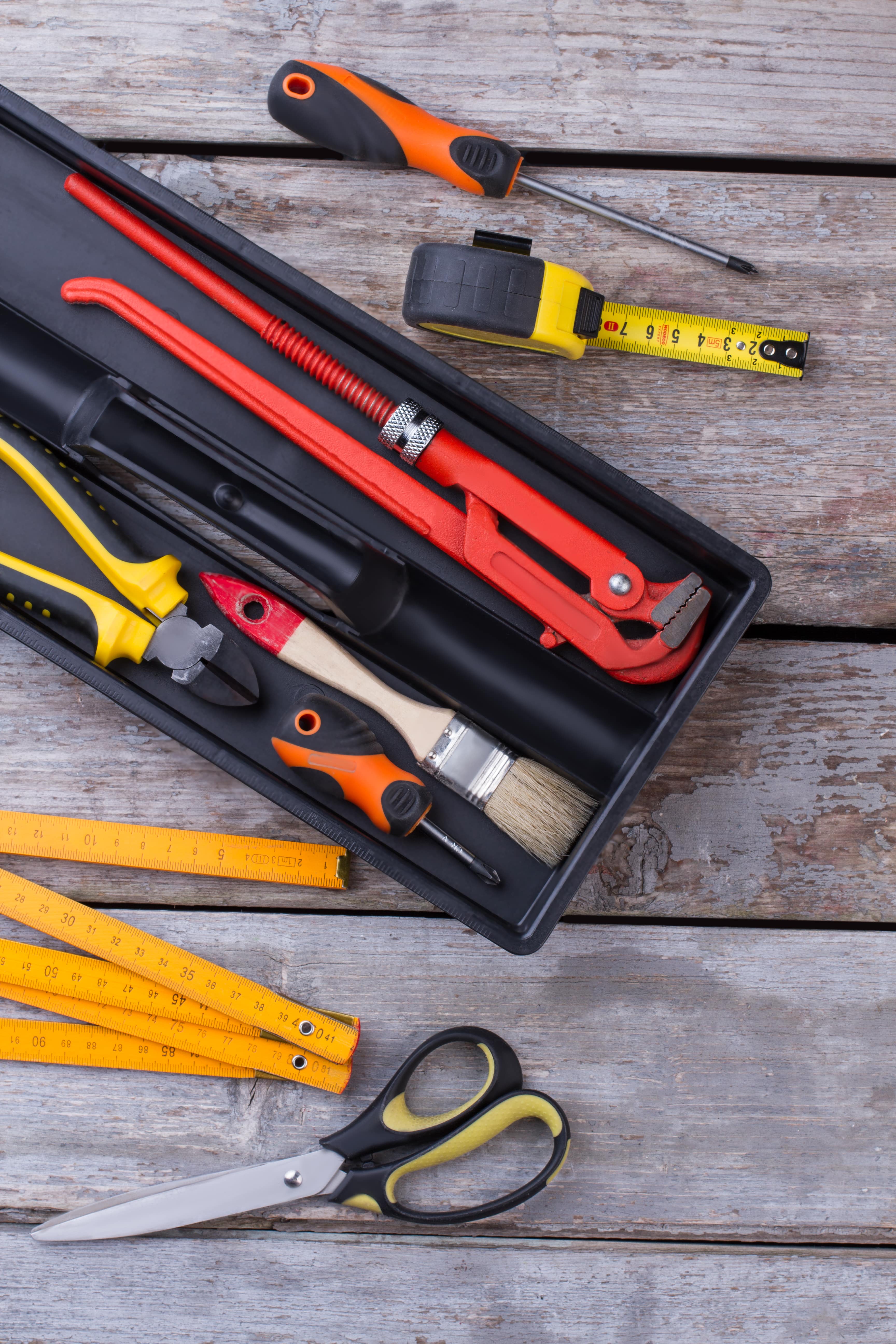 Maintenance costs are rising, and you may find yourself waiting longer than you'd like for repairs because vendors are busy.
When you're working with a management company, you'll move to the front of the line when it comes to having work done at your property. Most management companies have immediate access to licensed and insured vendors and contractors who provide a high quality of work as well as competitive prices.
By partnering with a professional property manager, you can expect the condition and value of your property to be protected. We'll focus on preventative maintenance so you're not left overpaying for deferred work. We'll talk to tenants about what we expect from them. We'll conduct inspections and make reports about what we find.
We'll also recommend updates and upgrades as they become necessary. Whether it's an appliance that needs to be replaced or some flooring that looks iffy, we can talk to you about which updates and renovations will add value and which can wait.
We know you want to shine when it comes to offering a great rental property and attracting good tenants. We can help. Working with an Atlanta property management company will immediately put you ahead of the other landlords struggling to make it work on the rental market.
If you'd like to hear more about how we can assist you, please contact us at Clients 1st Property Management.