As a Woodstock renter, finding a good landlord can sometimes be difficult. The responsibility of establishing a good tenant-landlord relationship goes both ways. Even though every landlord has a tough screening process, it is not a guaranteed way of identifying the ideal tenant.
In order to ensure a harmonious and cordial bond between the property owner and tenant, the tenant, too, has some responsibilities. These easy steps will help you develop a positive relationship with your landlord as well as with other people in the vicinity. Here's how you can start being a good tenant -
Be responsible
Responsibility is a major trait required for most tenants. It includes paying bills on time, maintaining a clean home, as well as promptly resolving any issues that arise in the home. Any responsible tenant will avoid damages to their landlord's property and will try to look after it as much as possible – both indoors and outdoors. Being responsible also entails causing minimum inconvenience and damage to the property.
Be respectful
Occasionally, every tenant and landlord may experience some friction between them. Although minor disagreements are common, these can sometimes escalate into a blowout. This is something that you should always aim to avoid as a tenant. Kind words and verbal expressions of respect can go a long way. You can also show respect to your landlord by strictly adhering to the terms of the lease.
Pay your rent on time
Anyone who gives their landlord a hard time financially is not a good tenant at all. A good tenant must be able to afford the rent for the Woodstock rental property and clear it well before the due date. Make sure that your landlord never has to repeatedly remind you to pay rent. This is something you have to be meticulous about unless flexibility in payment dates is already mentioned on the lease.
Maintain a good credit score
If you are a bad tenant or have given your previous landlords a reason to be dissatisfied with yourself as a renter – your credit score will reflect that. When you apply for a new place, the background check by every landlord will highlight your employment status, your rental history, credit score as well as references. Therefore, it is necessary to maintain a good credit score in order to be considered a good tenant.
Be honest
As a renter, being honest on your application is the only way to obtain a good rental. Since there is immense competition among tenants to stand out during the application process, many might attempt to lie about their incomes or other minor details. However, during verification, there is a big chance of the lie not holding up. This will create a negative impact on your application and image. Be honest in all your dealings with your landlord and you are set.
Be clean
Cleanliness is what every landlord looks for in a potential tenant. As a tenant, you must keep the property clean and well-maintained. Any rental property damages must be immediately repaired, or if your landlord has a clause paying for the regular repair, file for it promptly.
Be rational
It is only natural to bring up any property or maintenance-related issues with your landlord. However, there are many tenants who contact their landlords for every small thing and do not take any share of the responsibility. As a good tenant, you can take care of the small maintenance and repairs on your own, and contact your landlord for the bigger repairs.
Renting out any space is a mutually profitable endeavor. However, it can only be successful when both parties understand their responsibilities to the fullest and do their best to adhere to them independently. Please contact us at Clients 1st to learn more about being a good Woodstock tenant.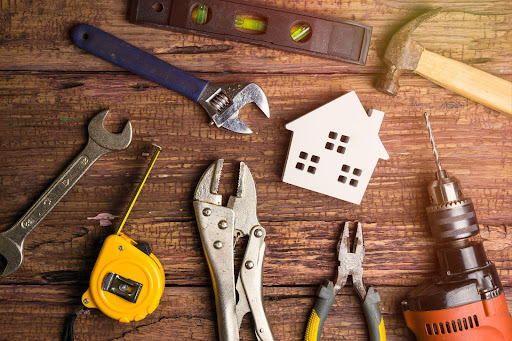 Clients 1st Property Management is a full-service real estate firm that provides quality, reliable services for our homeowners, buyers, sellers, tenants and investors in Woodstock, Georgia.