Without an effective marketing strategy in place, it can be difficult to find the highly qualified tenants you want; those that will pay rent on time, take care of your property, follow the terms of the lease agreement, and of course renew their leases and stay in your rental for years to come.
If you're looking to maximize the success of your rental properties, you need good tenants. And, to find good tenants, you need an amazing marketing plan.
We've got some marketing tips that we think will help. As Woodstock property management professionals, quickly and effectively moving your property from listed to leased is one of our priorities.
Here's how we do it.
Offer a Woodstock Property Tenants Will Want to Rent
It doesn't matter how brilliant your marketing process is; when your property isn't ready for the rental market, you're not going to gather a lot of interest. You want to offer prospective tenants a Woodstock rental property that's move-in ready. Otherwise tenants aren't going to care about it. Make sure all your repairs and updates are made. Have the home professionally cleaned so it's ready to show. It needs to be welcoming and attractive. If you have not made updates and improvements in several years, make sure you're considering them before you begin your marketing.
Are the appliances old and deteriorating? Replace them. Do you need fresh paint? New floors? Make those investments.
Price the Property Competitively
Another big part of your marketing strategy that a lot of landlords don't think about? Pricing. You need to price your property correctly, and it's absolutely essential to include that price in your online marketing. There's no point in attracting tenants who are not able to pay what you're asking, and people need to know if your property falls within their price range.
A competitive and accurate rental value will attract qualified tenants to your property. It will also help your marketing by reducing the amount of time you have to do it. Look at your competition and make sure your own rental value isn't too high or too low. There's no need to guess. You can take a look at what similar properties in your neighborhood are listed for on the same sites you plan to use. You can also access accurate, and up-to-the-minute data that Woodstock property managers pull from their resources and tools.
Don't price the home too high. That's going to leave it vacant on the market for much longer than you want.
Don't price the home too low, either. That's going to diminish the profitability of your investment.
The price has to be right if you want to market your home effectively.
Take Note of Photos: They Matter
Professional photos will help you market your Woodstock rental property better.
Tenants are likely to look at the photos first when they're scrolling through rental ads. You want to grab and hold their attention. Give them a good first impression if you want them to show any interest.
Take good photos, and take a lot of them. You'll want to include as many as you're permitted in your online ads. Investing in professional photography is a great idea, but you don't have to spend hundreds of dollars on a photographer. Find someone who knows their way around a camera. Or, use your own phone. High quality pictures are possible from most devices these days.
Consider using video, too. It might take a little extra time and bandwidth, but it can be beneficial for tenants who are trying to reduce the number of properties they visit in person. If they take a video tour and feel like they really want to rent your home, they'll schedule a showing. They'll basically know what they're getting when they've done a video tour, and the in-person showing will just confirm a few things for them before they apply.
Listings Need Detailed and Concise Descriptions
You need great words to go with your great photos. How can you write a description that hits?
The best property descriptions provide all the information a prospective tenant needs, but manage to remain concise. What you write in your description can also give people an idea of whether or not your property will actually work for them. Maybe they loved your photos, but need a fenced backyard for a dog.
List of all the features your rental property offers. Put down the obvious things such as:
Square footage

Number of bedrooms

Number of bathrooms

Updates and recent renovations
Don't forget to include the most important rental terms. Mention how much rent will be and what you'll require for a deposit. If you're allowing or prohibiting pets, be sure to mention that. Don't forget your contact information. Is landscaping included or the responsibility of the tenant? This is worth mentioning in your listing as well, if it's relevant to your property.
Provide Responsive, Convenient Showings
When you've done a good job marketing your home online, you'll have tenants eager to contact you and schedule showings.
Be responsive during this period. It's not enough to list the property and then expect it to magically be rented. You have to answer the phone, respond to emails, and return messages. Provide self-showing technology like lockboxes or digital keys if you're not able to show the home in person. Tenants are likely to appreciate the privacy of seeing a home on their own, when it's convenient for them. Always follow up by asking if they'd like an application and offering to answer any questions.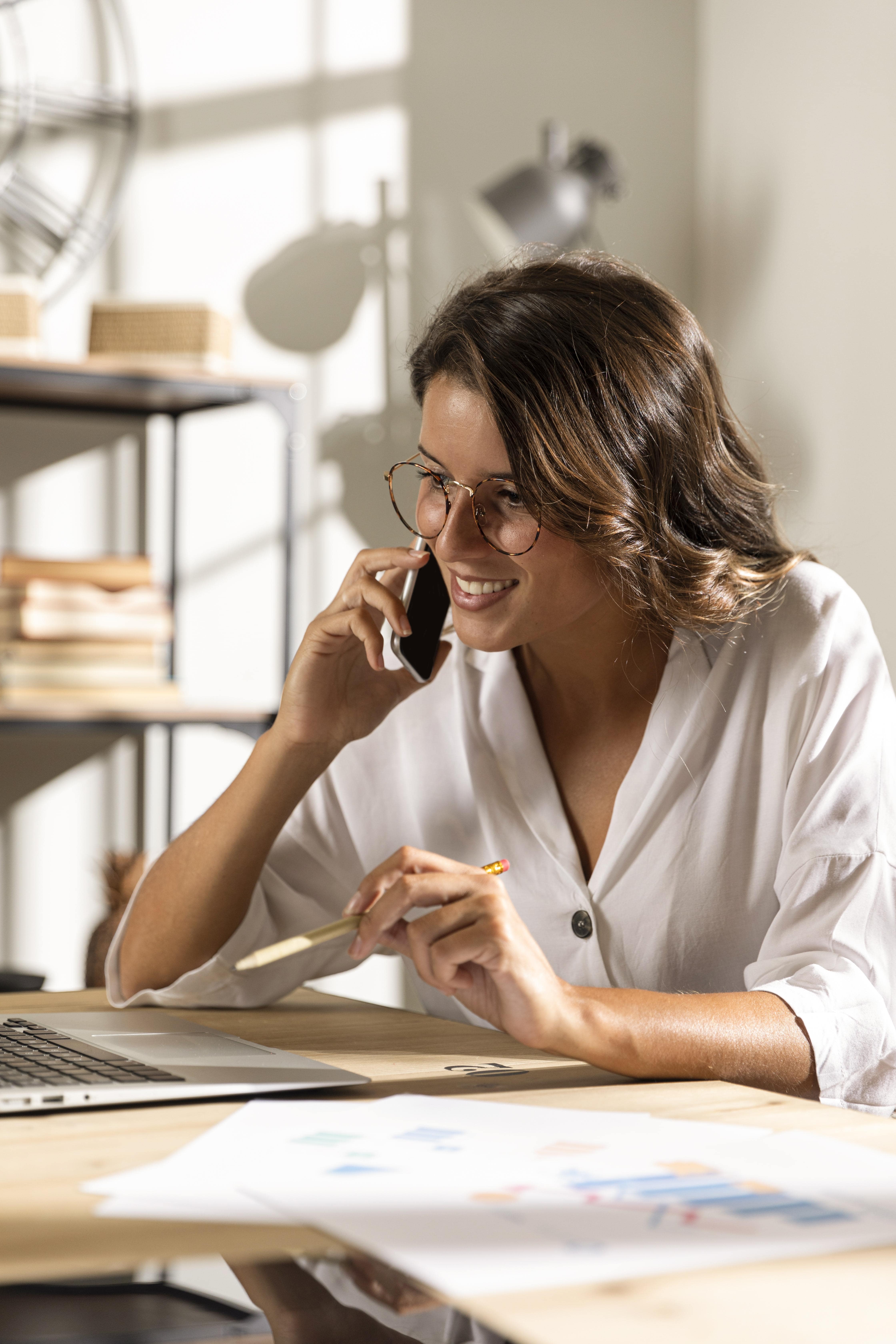 Our experience as Woodstock property managers comes with a lot of insight about a property's strengths and challenges. We use those during the marketing process. If you'd like us to come up with a customized and comprehensive rental property marketing plan for you, we'd be happy to talk about it. Please don't hesitate to contact us at Clients 1st Property Management. We'd make a great partner for you and your Woodstock rental home.