Residential Property Management
Atlanta and surrounding areas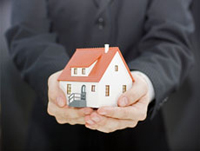 We're here for you! Leave the hard work to us! Being a landlord is a hassle. Who has time for advertising, finding good tenants, writing leases, collecting rent, taking tenant calls and complaints, arranging repairs, meeting service techs and becoming an expert in landlord/tenant law? Just the sound of it makes owners cringe!
What happens if you find the wrong tenant and need to evict? If you don't know the strict state landlord/tenant laws, you could risk costly legal action from a tenant.
You just want your property rented. You just want a check each month.
We hear you! We're flexible! We can provide full property management, lease-only or management-only services.
Here's what we do:
Advertise your property on numerous web and social media sites. Maximum exposure!
Show your property through licensed real estate agents.
Process tenant applications.
Screen tenants using a 3rd party who uses the latest state and national background, credit and employment checks.
Supply lease agreements. No legal fees for you!
Provide move-in, move-out inspections.
Collect rent and make monthly deposits directly into your bank account
Provide monthly/annual financial statements.
Handle all tenant questions and issues. We provide a 24-hour tenant emergency number. We can also handle evictions if necessary.
Coordinate maintenance repairs with our preferred vendors.
Conduct interior inspections every six months.
Keep you informed!
Clients 1st is a member of the National Association of Residential Property Managers