Owner Resources
Clients 1st is your company!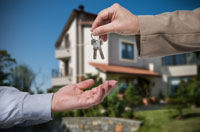 Whether you own one or 100 properties, Clients 1st is your company! Our experienced, award-winning team helps property owners like you maximize return on investment and improve net cash flow. We're a full-service real estate firm providing quality, reliable services for our homeowners, buyers, tenants, investors and associations.
We also provide online tools that help owners save time!
Click below to learn more!
Reputation Reviews
Contact Me